About Me
Mary.
Chicago.
Twenty-something.
Works with words.
Learn more here!
I write at Persephone Magazine.
I blog about what I'm reading.
Words Amidst a Sea of Pictures
Reflections From AWP 2012
BEDA 2012 Posts
Non-Themed Text Posts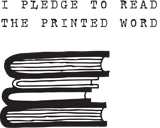 Bookish Adventures is where I plan to chronicle my quest to spend as much of my working life as I can around books and writing. As I am a bookish person, this is a bookish blog. Here you will find a mish-mosh of booky, wordy things that I love interspersed with musings of mine. You are also likely to find pictures of delicious cups of tea, photos of London, and other assorted bric-a-brac.
I hope you enjoy your stay!
~~~~~~~~~~~~~~~~~~~~~~~~~~~~~~~~~~~~~~~~~~~~~~
The intrepid author of these adventures is Mary, a young woman just beginning to venture out of her small suburb and learn the real world's ways. She graduated college in May 2011 with a Bachelor's Degree in English, despite what everyone said about it being a useless avenue of study. Mary spent a year working with a (very) small, independent publisher in the city of Chicago, and she is now working at a textbook publisher.
Mary is the founder of and blog editor for the Jet Fuel Review. Be sure to check out Mary's handiwork at the Review's corresponding blog. She also writes book reviews and articles for Persephone Magazine.